MORE THAN FIVE STARS!! They will schedule you right away to look at what needs to be done. The quote was very generous. They just did the job in one and a half day. They did an excellent and very job because when it rained there was no leak anymore in our basement. I would highly recommend Mr. Alfaro and his staff to everyone.
— Moises Canayon
Holy Angels Parish solicited and presented a scope of work to roofing companies located in a tristate area for a project to replace three roofs for a combined 37,139 sq. ft. area with the least impact on the school schedule.
Alfaro Enterprises was selected over five proposal responses to replace the Holy Angels School Roof Project based on the following ranking on proposal response, cost, project management, materials, and warranty.
Alfaro was the right choice to award this contract and we were not disappointed. Alfaro communicated the who, what, when, where, and why and then executed the project flawlessly, ahead of time, and on budget.
— Charles – Facilities Director
I have been using Alfaro Roofing for a few years at several of my properties. They are quick, professional, and reasonably priced. They go above and beyond when I need something done quickly. I have been more than pleased with the work they do.
— Sarah Stroup
---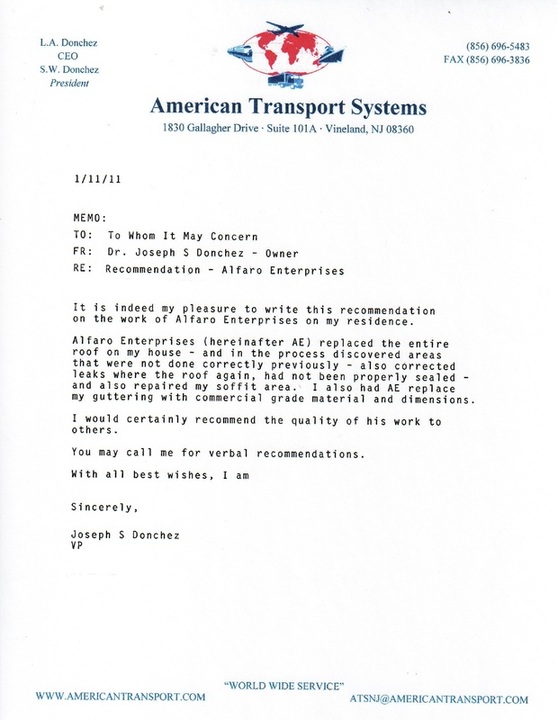 ---
I have used this company for years and have ever had one problem. I would recommend highly. Everyone is very professional, polite and timely.
— Lesley Neal
---
Review us at Google
We appreciate your feedback. Please leave a Google review.